Leigh Teirawhiti Ransfield
3 August 1962 - 6 July 1992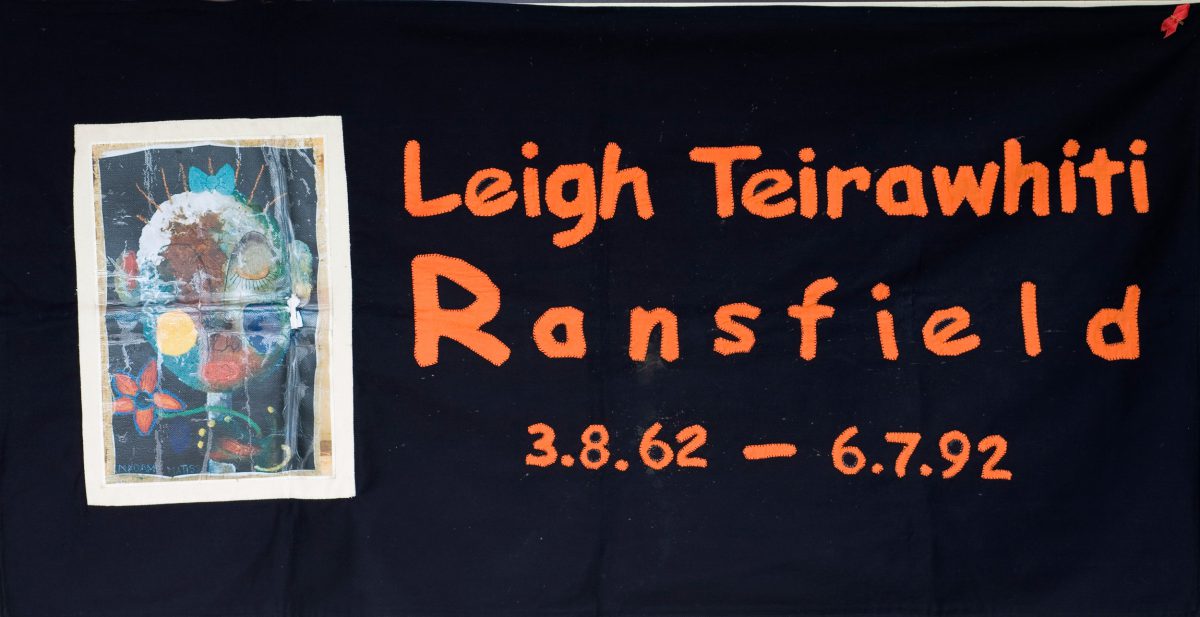 This Panel is still to be joined to a Block of the New Zealand AIDS Memorial Quilt.
---
Leigh the Flea
Leigh; Artist, Actor, Playwright, Publicist, Casting Director, Teacher, Traveller, Son, Brother, Brother-in-law, Nephew, Cousin, Uncle, Lover, Beloved, Treasured friend.
The Panel was made six years after Leigh's death, after Andrew and Jonathan had both returned from abroad. After agreeing on the design Andrew went about sourcing the material and cutting the letters from blown up stencils, then ironing each into shape. Jonathan organised the reproduction of the photo of "Madam Matisse" onto canvass with a laminated water resistant cover.
The sewing was done at Ara Kotinga, Andy's family farm in South East Auckland, over a sunny Friday, Saturday and Sunday.
The simple and uncomplicated design is for Leigh, and everyone who knew, loved and cherished him for who he was to them.
"Madam Matisse" is a work of Leigh's and encompasses all the colours he was.
---
Sharleen added this memory:
Happy times a long time ago.
Rest peacefully
xx
Added March 2017
---
Derek added this memory and photo:
Way back in April 1992 my friend and flatmate Glen Snow, who was working at the NZ AIDS Foundation (now Burnett Foundation Aotearoa) at the time, asked me if I would photograph popular Wellington stage actor Leigh Ransfield for a "safe sex" poster that the Foundation was planning. I was just starting out in black and white portraiture at the time, and I jumped at the chance. I arranged to meet Leigh at a local cafe in Willis Street, Kahlo's, and it was there that we had the photo session. The idea was to capture the beautiful Leigh in contemplative mood — basically a young gay man reflecting on his sex life.
Leigh, whom I'd never met before, could not have been nicer (or more beautiful!), and the photo session was a blast. While my favourite photo from the session was not the one selected for the poster — perhaps it was seen as *too* contemplative — Leigh shone in them all. He had true star quality.
Anyway, he came up to our flat a few weeks later to see the proofsheets from our session, and we had a wonderful time going through them. I was very struck by his personality and his warmth. Here was a 29-year-old man who was down to his last four T-cells (as he candidly told me), and yet there wasn't a hint of self-pity in him. He radiated positivity!
That was the last time I ever saw him. Just a few weeks later — before the poster had even been released — Leigh passed away.
It's been 25 years since he left us, but I have never forgotten him. In fact, Leigh's framed photo (my favourite from the session) has accompanied me wherever I have lived (it's currently with me in South Korea), and it never fails to generate questions, e.g. "Who is that gorgeous man??!!"
Derek would love to hear from others who knew Leigh. He may be contacted via his website www.derekmcgovern.com
Added July 2017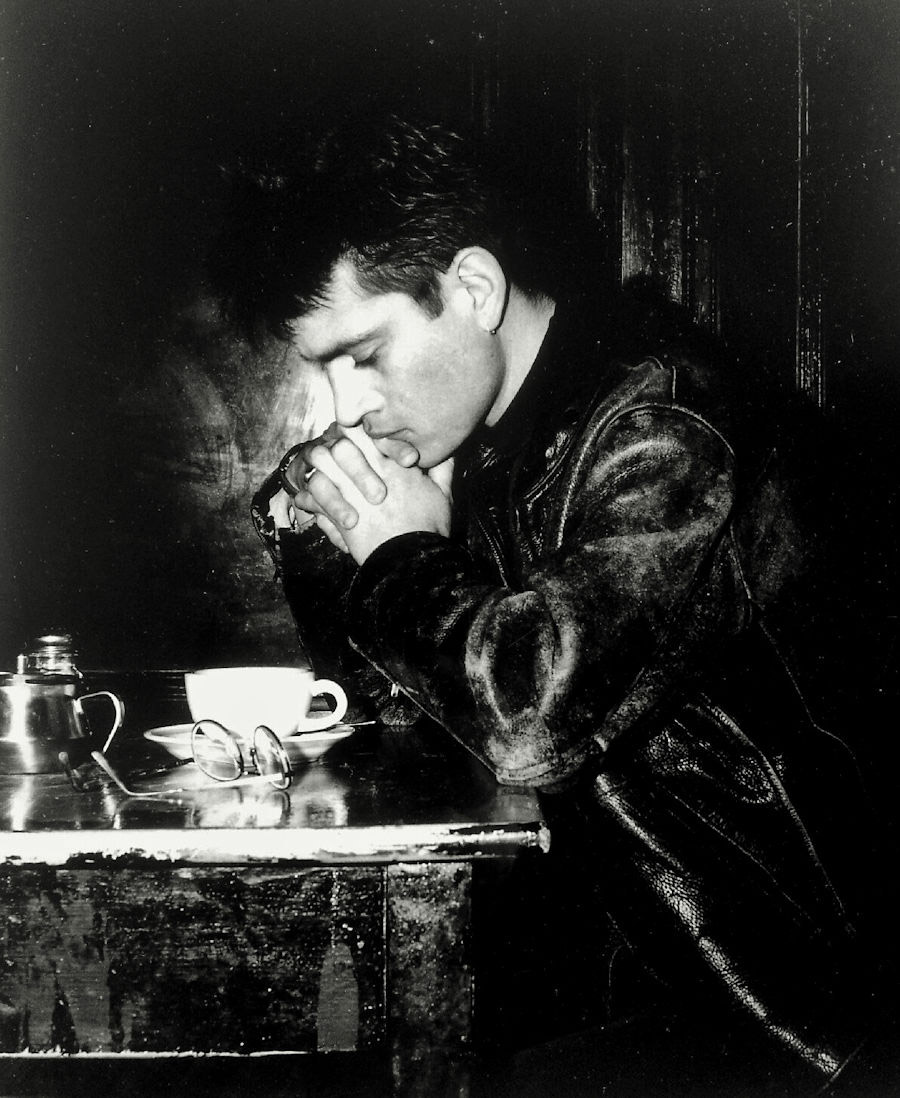 Memory from Vaughn
Added July 7, 2019
My first cousin Leigh
We were inseparable through school
Art, Drama and poetry
Brother to Greg , Matt and Suzy..
and youngest son to Aunty Noni and uncle Hemi….
Died beautiful just like he was in life
V XOX
Memory from Robert
Added August 7, 2022
I see that people who knew Leigh can add their memories to his page .
I knew Leigh in the years before his death, we met regularly and I had the privilege of listening as he reflected deeply on this life. I remember him particularly strongly each year around the time of his passing; 30 years ago yesterday.
I have a beautiful multimedia piece that he completed in the months before he died. I reluctantly accepted this as a gift from Leigh as he was completely insistent I have it. Over the 30 years since, I've continually treasured this work, his life and his memory.
Add a memory to this panel
If you wish to add your memories to this page, please get in touch.