Block image is made up of images of the individual panels placed in their correct position on the block, so seams, edges etc. may not line up correctly.
Other photos of this block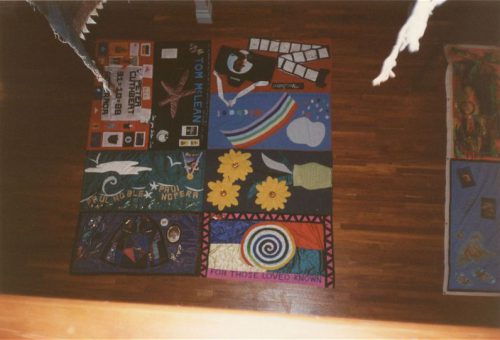 At the first Unfolding Ceremony of the New Zealand AIDS Memorial Quilt, 5th October 1991.
Note that the Block is in its original configuration, different to its present one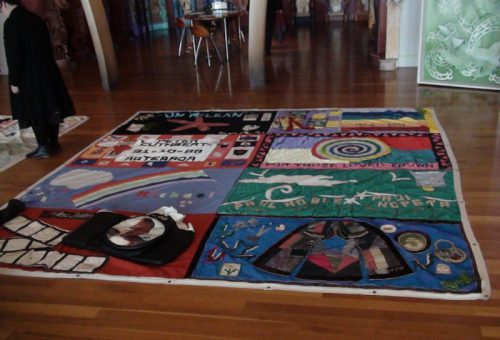 The block on display at Te Papa Tongarewa, the Museum of New Zealand, on the day The Quilt was formally welcomed to Te Papa, its new home.